The Best Investment!
The GameBoard offers a variety of unique parties and programs.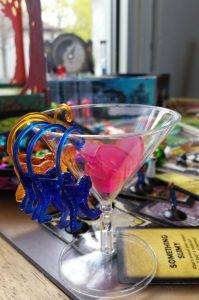 Since we live and breathe games, our staff is always ready to help you design your event. Please contact us for pricing on any of these events.
Parties
A game party at the location of your choice (home, office, etc.) is guaranteed to be a fun, interactive event. We'll help you select from our demo games. Game parties are led by our store staff who bring excitement and knowledge.
Team Building Island Escape
You and your party have crashed onto a desert island and a hurricane is coming.  You all need to gather food, water, and wood to build rafts to escape.  Will you make it in time or will you have to leave someone behind? Always a favorite and adaptable to families and corporate team building events.
This island escape offers a close-knit activity where having a great time results in learning enhanced communication skills, leadership, confidence, and collaboration while also developing group skills. We can custom design an event best suited to both the timing you desire and the team outcome you are looking for.
Casino Night
These are some of our most popular events for private and corporate functions. They occur at your location and last from two to four hours. You have the choice of four to six of the following table games: roulette, craps, poker, blackjack, and more. The GameBoard provides the pit boss and dealers for each table/game and handles all the details from set-up to clean up.